We are delighted to announce dates for three Employment Law Latest and Employment Headaches combined seminars for 2022 at venues across the south east in November.
If you have attended our annual update events in the past you may have signed up for two separate sessions, one for the annual update, focusing on critical employment law updates (Employment Law Latest) and a second session which we call Employment Headaches. This interactive part of the course uses scenarios drawn from our real-life experience in advising clients and delegates will be encouraged to assess and provide solutions to a series of common HR dilemmas. This year we are combining the two seminars into one full morning of information and interaction.
Employment Law Latest/Employment Headaches 2022 - Sussex session SOLD OUT
£204.00

£204.00

Employment Law Latest/Employment Headaches 2022 - London

£170 + VAT per delegate - Thursday 17th November at The RAC in Pall Mall, London 09:00 - 13:00

Book now for London

£204.00

£204.00

Employment Law Latest/Employment Headaches 2022 - Surrey

£170 + VAT per delegate - Tuesday 22nd November at Camberley Heath Golf Club, Camberley 09:00 - 13:00

Book now for Surrey
Registration for each seminar will be at 09:00 and the presentations will begin promptly at 09:30. Each seminar will run until approximately 12:15 when a buffet lunch will be served.
Employment Law Latest
Essential for HR and people managers, this part of the seminar will focus on critical employment law updates, including new and important legislation, Government reforms and emerging case law, with ample opportunity for questions and discussion.  
Key topics for this year will include: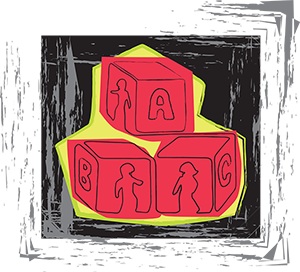 1. Changes to the calculation of holiday pay for part-year workers
In a landmark ruling, the Supreme Court has ruled that workers that work for part of the year i.e. part-time workers on variable hours, are entitled to the same holiday pay as colleagues working all year. We will look at the implications of this decision going forward. 
2. Changes to the fit note 
The change to a new digital version and how fit notes can now be issued by a broader category of healthcare professionals. We will look at all the details.
3. Fire and Rehire
In a previous High Court judgment, Tesco was prevented from dismissing a number of staff at its distribution centres and were seeking to re-engage them on less favourable contracts. However, this ruling has now been reversed by the Court of Appeal. We will analyse the implications of the ruling on all organisations.  
4. Business Immigration
All nationals from outside the UK and Ireland looking to work in the UK who are not eligible to apply under the EU Settlement Scheme and do not have an alternative route of entry will need to obtain a visa under the Points-Based System (PBS). We will look at the main immigration routes under this system. 
5. Discrimination because of protected beliefs 
Following a recent case an Employment Appeal Tribunal held last year that gender critical beliefs held by the claimant were protected beliefs under the Equality Act. We will review this ruling and other recent high profile discrimination cases.
6. Is Long Covid a disability under the Equality Act 2010?
A tribunal recently held that an employee with long covid symptoms was disabled for the purposes of the Equality Act 2010. We will look at the impact this may have on organisations moving forward.  
7. Neonatal Leave Bill
The government have approved a law offering paid neonatal leave for parents of babies who require additional care after birth. The Neonatal Care (Leave and Pay) Bill still needs to be approved by the House of Lords but could be introduced in 2024 or 2025. We review all the details. 
8. Using agency workers during strikes
On 21st July 2022 a ban on the provision of agency workers to perform the duties normally performed by a worker who was taking part in a strike or other industrial action, was lifted. We will assess the impact of these changes. 
9. Dress Codes 
In May 2022 Virgin Atlantic relaxed their tattoo policy for employees and now allow cabin crew to have their tattoos visible whilst representing the airline. Will this change encourage other organisations to follow the same route? We will look at in more detail. 
10. Other changes
An increase in the real Living Wage, the National Minimum Wage and Family Friendly Payment rates will also be confirmed and the implications discussed.
11. Cases and Appeals
We will assess how important emerging case law will influence HR procedures going forward. 
The second part of the seminar will take attendees through over 10 practical workplace scenarios drawn from our real-life experiences when advising clients. The topics will range from Subject Access Requests to redundancies, sick notes and bullying and as always with our Employment Headaches courses will actively encourage delegates to consider the solutions to each scenario discussed. 
A selection of the Employment Headaches that will be discussed include;
1. We have received a subject access request from an employee. A manager discovered some handwritten notes about this employee in the drawer of his desk. 
We would rather not disclose these notes. Do we have to?
2. In a collective redundancy exercise, it's come to light that one of the elected employee representatives has been covertly recording all of the consultation meetings despite being asked not to do so. 
Can we remove her as an employee representative? 
3. I have an employee who says he is not fit for work and has a sick note from his GP but we have an OH report which says he is fit for work. 
Do I have to accept that the employee is not fit for work? 
4. We've just employed a senior member of staff to our school. However, we've received an anonymous email from a member of his former school raising a number of serious allegations against him. 
What course of action should we take?
5. We need to make five redundancies in a team of 15 people. Two members of the team are on long-term sick leave and are receiving payments under a Permanent Health Insurance ("PHI") scheme. 
Can we select them for redundancy?
6. An employee who has been with us for 6 months has had an argument with her manager, whom she now accuses of bullying. She says he gave her the less desirable work and refused her request for promotion. We don't think the manager bullied her and he was just doing his job.
What are our options?